Stocks and Cryptocurrency that fights human trafficking.
Unbound Now uses a third-party service to convert gifts of stocks and cryptocurrency to a cash contribution.
Your gift of stocks and cryptocurrency helps us support survivors, community outreach, and professional trainings, all with one goal: to end human trafficking.
Your gift makes a difference
To designate your stock or crypto gift to a specific location or designated fund please use the "Donation notes" section in the donation widget below.
Yes! Crypto donations are one of the most tax-efficient ways to give to charity. Your crypto donation is tax-deductible to the fullest extent permitted by law if you pay taxes in the U.S. By making a charitable gift, you may also be eligible to significantly reduce what you would otherwise owe in capital gains taxes.
As with any tax-related questions, be sure to consult with a qualified, professional tax advisor.
Support Unbound Now by making a charitable gift in cryptocurrency. We accept donations in Bitcoin, Ethereum, and over 80 additional leading cryptocurrencies.
We currently accept more than 80 cryptocurrencies, including: Bitcoin (BTC) Ethereum (ETH) Aave (AAVE) Alchemix (ALCX) Amp (AMP) Ankr Network (ANKR) ApeCOIN (APE) API3 (API3) Axie Infinity Shards (AXS) Audius (AUDIO) Balancer (BAL) Bancor Network Token (BNT) BarnBridge (BOND) Basic Attention Token (BAT) Bitcoin Cash (BCH) ChainLink (LINK) Civic (CVC) Compound (COMP) Curve (CRV) Dai (DAI) Decentraland (MANA) DeFI Pulse Index(DPI) Dogecoin (DOGE) Dogelon Mars (ELON) Enjin Coin (ENJ) Ethereum Name Service (ENS) Fantom (FTM) Fetch AI (FET) Filecoin (FIL) Gala (GALA) Gemini Dollar (GUSD) Injective Protocol (INJ) Keep3r (KP3R) Kyber Network (KNC) Lido (LDO) Liquity(LQTY) Liquity USD(LUSD) Litecoin (LTC) Livepeer (LPT) Loopring (LRC) Magic Internet Money (MIM) Maker (MKR) Maple Finance (MPL) Mask Network (MASK) Merit Circle (MC) Mirror Protocol (MIR) Moss Carbon Credit (MCO2) Numeraire (NMR) Orchid (OXT) PAX Gold (PAXG) Polygon-ERC20 (MATIC) Quant (QNT) Radicle Rally(RLY) Raydium(RAY) Radicle (RAD) Ren (REN) Render Token (RNDR) Saber(SBR) Shiba Inu (SHIB) Skale (SKL) Smooth Love Potion (SLP) Solana (SOL) Somnium Space (CUBE) Spell Token (SPELL) Storj (STORJ) SushiSwap (SUSHI) Synthetix (SNX) Tezos (XTZ) The Graph (GRT) The Sandbox (SAND) UMA (UMA) Uniswap (UNI) USD Coin (USDC) Wrapped Centrifuge (wCFG) Yearn.Finance (YFI) Zcash (ZEC) 0x (ZRX) 1inch (1INCH)
We are continually in the process of adding support for new cryptocurrencies, so please check back soon for more giving options.
Donation instructions – Please read
Please only send the exact cryptocurrency listed on the blockchain mentioned on the widget. Do not send any other cryptocurrencies (including layer 2, wrapped tokens, NFTs or other ERC-20 tokens not listed) as these are unsupported and may result in loss of donation.
All cryptocurrency donations are final and we do not offer refunds.
No goods, services or airdrops will be offered in exchange for cryptocurrency donations.

Other ways to give
Give Monthly
Join the Ignite Team by setting up a recurring gift to help make this work sustainable. Why? Because we don't always know when a survivor will need our support. With your recurring gift, we will be ready when they are.

Planned Giving
While today you are able to support family, friends, loved ones, and non-profits like Unbound Now with your presence, time, and resources, through planned giving you will be able to impact generations.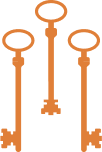 1 yes, 3 years. Untold impact
A collective of abolitionists whose partnership builds a firm foundation for Unbound Now to combat human trafficking by making a multi-year commitment